Jury
Edith Doove
Edith Doove is a curator, writer and researcher. She studied art history at Leiden University and got her PhD with Transtechnology Research at Plymouth University in 2017. Since 2014 she runs her consultancy Bureau Doove to collaborate in a new way with various emerging and established multidisciplinary artists. She teaches modern and contemporary art history at ESADHaR Rouen, organizes since 2021 the Leonardo Talks Brussels with Alexandra Dementieva and is currently working on an exhibition project about the Belgian Research Group and the collaboration between teacher and student in and after art education for the Stadsmuseum and PXL MAD Gallery, Hasselt, fall 2024.
Marjan Doom
Marjan Doom (UGent) has conducted research as a veterinarian on the anatomy of the blood vessel system. Today, as director of the GUM (Ghent University Museum), she explores the language between science, art and society. As a curator, she seeks dialogue with artists. She would like to have visitors experience the beauty of the scientific process in all its vulnerability and humanity. In this sense, her exhibitions also endorse the power of scientific thinking. Member of the Young Academy since 2019.
Sabiha Keyif
Sabiha Keyif is an art historian and curator. She was, amongst others, active as a curator and project manager at ZKM | Centre for Art and Media Karlsruhe (DE). She mainly deals with socially relevant themes in her curatorial practice, but also with the influence of new technologies on society and life.
James Putnam
James Putnam is an independent curator and writer. Founder of the British Museum's Contemporary Arts and Cultures Program. He focuses on researching and re-examining history, art and artefacts in the light of current culture-related issues. James Putnam initiates projects with a multidisciplinary approach, working with visual and performing artists, designers, writers and specialists in cultural studies.
Dirk Draulans
Dirk Draulans (b. 1956) has written some fifty scientific publications in professional journals, and some forty popularizing stories about his work. As an ornithologist, he went on numerous scientific expeditions, mainly to Africa, but also to the Canadian Arctic. As an editor at Knack, he writes reports on fascinating scientific work, on 'affairs' that often have a scientific tinge, such as the files on the illegal use of hormones in cattle breeding, and on 'hot topics' in the world, such as wars – the Gulf, ex-Yugoslavia, the African conflicts – and environmental catastrophes, such as Chernobyl, oil spills and the disappearance of the world's forests.
Jo Coucke
Jo Coucke (°1955) is an independent art historian and exhibition maker. He also writes and teaches on international contemporary visual arts, supports the Panamarenko Foundation and supervises art integration projects.
Loes Vandromme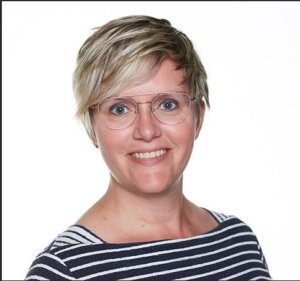 Loes Vandromme is a Flemish Member of Parliament and Deputy Mayor of Culture in Poperinge. She has a degree in pedagogical sciences, was a lecturer, but eventually chose a career in politics. Education and culture are her fields of action. She is the driving force behind the Patchwork research project. within the city of Poperinge. The vision of the future for the Watou Arts Festival is a vision of the future in which the link with the local community and context is central.
Koen Vanmechelen
Koen Vanmechelen is a conceptual artist. His work explores the importance of bio-cultural diversity, identity and community. Known for his Cosmopolitan Chicken Project (CCP) in which he crosses domestic chickens from different countries as a statement on how diversity can shape the global cultural and genetic mix. Active at LABIOMISTA since 2017, his evolving artwork of 24 hectares in Genk.
Michaël Vandebril
Michaël Vandebril (b. 1972) is a poet, curator and literary organizer. He has been working as coordinator of Antwerp Book City since 2003, of which the Antwerp city poetry residency is one of the eye-catching projects. With initiator Peter De Roo, he started the writing residency Huis van de Dichter in Watou in 2018. In 2018, together with Jan Ducheyne and Laurence Vielle, he founded the Partij voor de Poëzie/Parti pour la Poésie.