Jury
Marjan Doom
Marjan Doom (UGent) has conducted research as a veterinarian on the anatomy of the blood vessel system. Today, as director of the GUM (Ghent University Museum), she explores the language between science, art and society. As a curator, she seeks dialogue with artists. She would like to have visitors experience the beauty of the scientific process in all its vulnerability and humanity. In this sense, her exhibitions also endorse the power of scientific thinking. Member of the Young Academy since 2019.
Sabiha Keyif
Sabiha Keyif is an art historian and curator. She was, amongst others, active as a curator and project manager at ZKM | Centre for Art and Media Karlsruhe (DE). She mainly deals with socially relevant themes in her curatorial practice, but also with the influence of new technologies on society and life.
Edith Doove
Dr. Edith Doove (1963) is a curator, writer and researcher, with a specific interest in cross- and trans-disciplinary collaborations. She began her career in 1987 in Antwerp and until 2010 worked as a freelance curator and art critic in Belgium, including for the art space Parbleu, for Museum Dhondt-Dhaenens, for De Standaard and VRT Radio. In 2010 she moved to England, where she joined the research group Transtechnology Research at Plymouth University and obtained her PhD in November 2017 with the title Laughter, Infra-mince & Cybernetics – Exploring the Curatorial as Creative Act. Since 2018 she has been living and working in France, where she teaches at ESADHaR (l'École supérieure d'art et design Le Havre Rouen) in Rouen. With her creative consultancy BUREAU DOOVE, which she started in 2014 as a follow-up of the earlier edprojects, Doove continues to work (collaboratively) with, for and alongside artists and researchers in a unique way.
James Putnam
James Putnam is an independent curator and writer. Founder of the British Museum's Contemporary Arts and Cultures Program. He focuses on researching and re-examining history, art and artefacts in the light of current culture-related issues. James Putnam initiates projects with a multidisciplinary approach, working with visual and performing artists, designers, writers and specialists in cultural studies.
Jill Silverman van Coenegrachts
Jill Silverman van Coenegrachts is founder and director of JSVCprojects. She is also active as a strategic advisor at International Design Expeditions, a Brussels non-profit organization that focuses on innovative collaboration between international designers and local companies. Jill has had a career as a partner in galleries in London, New York and Paris. She has worked as a culture journalist for The New York Times.
Loes Vandromme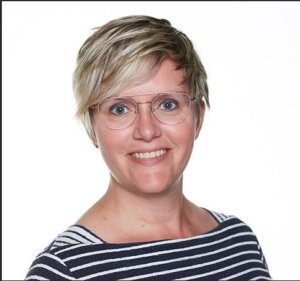 Loes Vandromme is a Flemish Member of Parliament and Deputy Mayor of Culture in Poperinge. She has a degree in pedagogical sciences, was a lecturer, but eventually chose a career in politics. Education and culture are her fields of action. She is the driving force behind the Patchwork research project. within the city of Poperinge. The vision of the future for the Watou Arts Festival is a vision of the future in which the link with the local community and context is central.
Koen Vanmechelen
Koen Vanmechelen is a conceptual artist. His work explores the importance of bio-cultural diversity, identity and community. Known for his Cosmopolitan Chicken Project (CCP) in which he crosses domestic chickens from different countries as a statement on how diversity can shape the global cultural and genetic mix. Active at LABIOMISTA since 2017, his evolving artwork of 24 hectares in Genk.
Dirk Draulans
Dirk Draulans (°1956) has written about fifty scientific publications in professional journals, and about forty popularizing stories about his work. As an ornithologist he has been on numerous scientific expeditions, especially to Africa, but also to the Canadian polar region. As an editor at Knack he writes reports on fascinating scientific work, on 'affairs' which often have a scientific tinge, such as the files on the illegal use of hormones in cattle breeding, and on 'hot topics' in the world, such as wars – the Gulf, ex-Yugoslavia, the African conflicts – and environmental disasters, such as Chernobyl, oil disasters and the disappearance of the world's forests.